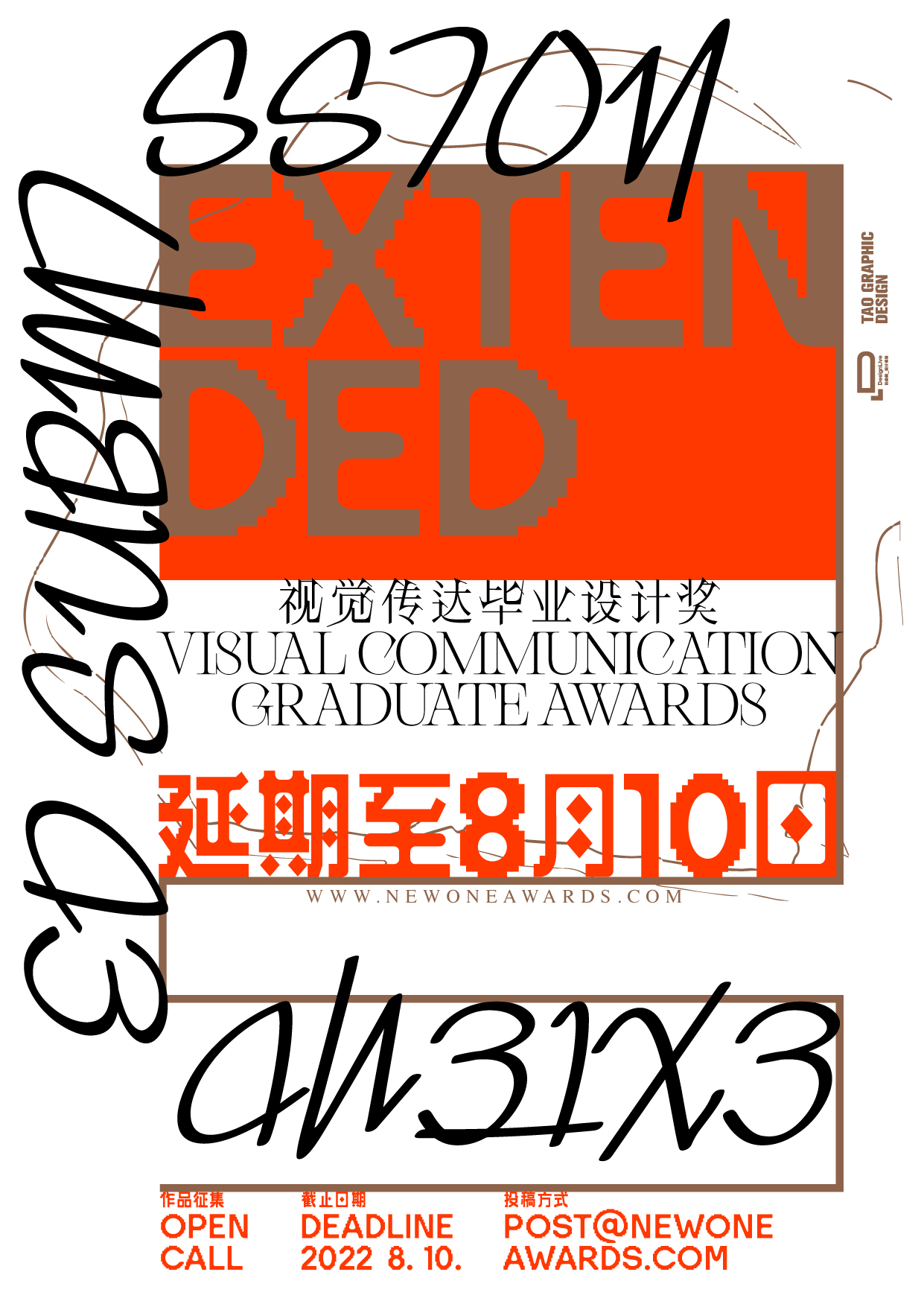 About
With an imprint of Shanghai and Antwerp, where we are based, the annual NewOne Awards recognize outstanding young Visual Communication graduates worldwide and encourage newly emerged, and innovative design works.
Previously known as the Young Blood Award in 2021, NewOne Awards changed its name to demonstrate its intention even more clearly: we are looking for the NEW ONE!
Noticeably, the jury members share a common teaching background because we hope their expertise can provide an academic perspective to the award. We are engaged in defining the award as a virtual venue for an intensive transnational exchange of global educational theories, bringing recognition to all participants.
NewOne Awards is initiated by Lu Junyi, founder of Lu Junyi Design Live, and Austrian-Chinese graphic designer Tao Lin. We expect to use a series of interviews, publications, and online exhibitions to promote exchanges between graduates under different education systems, explore the most cutting-edge design trends, and look forward to new visions of design education in the future.
NewOne Awards是一个一年一度表彰设计院校毕业生优秀毕业作品的奖项。我们期望用一系列的采访、出版物、线上展览等,促进不同教育体系下毕业生之间的交流,探索最前沿的设计风尚,展望未来的设计教育新视野。
创立于上海和安特卫普的NewOne Awards,前身是致力于褒奖和推介设计领域新鲜血液的Young Blood Award。为了更好地传播我们的创办理念,以及加强对设计教育理念的交流,今年我们更名后重新出发!
NewOne Awards由陆俊毅设计现场创始人陆俊毅和平面设计师林涛共同发起。作为非营利性的专业设计赛事,NewOne Awards组委会希望通过这样的年度盛会,不断地发掘具有潜力的新生设计力量,致力于为来自全球不同设计院校的毕业生搭建一个艺术设计交流的平台。
Award
ENTRY RULES
2022 Art and Design Graduates (Ph.D., Post­graduate, Under­graduate, Graduate Diploma, etc.)
Works submitted must be graduation projects.
Participants can submit more than one work, and each work can be submitted to more than one category.
Originality and authenticity must be guaranteed. If the work is created by more than one student, all members' names must be noted.
DESIGN CATEGORY
Students will submit their work to the categories below (work that fits into different categories within the same project can be split and submitted to different categories multiple times):
Branding
Type Design
Editorial Design
Poster
Data visualization
Environmental graphics
Illustration
Packaging
New media
Integrated
Portfolio
AWARD CATEGORIES
The Grand Prize 1x
Shortlisted
Judges' Vote
Best in Category
Gold 1x / category
Silver 1x / category
Bronze 1x / category
New Talented 1-3x (can be vacant)
Best Instructors
SUBMISSION REQUIREMENTS
All the works should be high-quality images or renderings. It is recommended to send sample images or take pictures of the physical items for printed materials. If there is a graduation exhibition, please provide photos of the display environment.
Image file: For images, please submit in the format of JPG or JPEG with a 300dpi resolution, RGB mode. The size of each image should not exceed 20MB. Each image should be at least 1200 pixels wide. The GIF size should not exceed 20MB.
Video file: The size should not exceed 50MB, and the preferred submission format is MP4. Each video should be provided with 3 to 5 screenshots or thumbnails in JPEG format, and the original screen ratio should be maintained.
If your files are too large, you can send us an email with links of Dropbox, Google Drive, or other cloud storages.
EMAIL & FILE NAMES
Subject of the email:
NewOne Awards_authorname_category (e.g. NewOne Awards_Anonymous_Branding)
Compressed file name:
schoolname_authorname_category (e.g. XXX Design College_Anonymous_Branding)
Name of the files in the compressed file: work name_file number_category (e.g. Work Name_01_Branding)
SUBMISSION FEE
14 Euros for a single category; 7 Euros for each more category
The applicant's name needs to be noted.
TIMELINE
Submission deadline: August 10, 2022
Shortlist announcement: September 30, 2022
Winner announcement: October 10, 2022
参赛资格规则
2022年应届毕业生(博士、硕士、本科、专科、高职)
参加作品必须是毕业设计作品。
参赛者可提交不同项目下的不同属性作品至不同作品类别。
投稿作品必须确保原创性和独创性。若作品是由多位学生联合创作,须填写相关成员姓名。
作品类别
品牌类: 标志、形象系统
字体类: 标题字、正文字、标识字、图形字体、动态字体
编辑类: 出版物、画册、书刊、报刊、杂志、年报、日历、概念书籍
海报类: 印刷类、动态类、实验类
数据可视化
环境图形: 导视系统、空间图形
插图类: 漫画、儿童书、绘本、出版物插画、包装插画、自由插画
包装类: 商业包装、概念包装、文创
新媒体类: 网页、交互设计、创意编程、数字互动装置、游戏类、动态图形、视频
综合设计:通过一系列媒介综合性表现主题的 (实验性) 作品
作品集:提交包含毕业设计在内的最少5件作品,不限作品类别
*通过作品集评估将评选出年度新人奖
作品提交
图片&视频要求
作品需发送多张高精度图片或效果图。印刷品类建议发送实 物打样拍摄图片。如有毕业展现场,尽可能提供展示环境图。
文件(图片)格式为"jpg",图片分辨率为300dpi,RGB 模式, 每张图片不超过20MB。每张图片宽至少为1200像素,GIF大小不超过20MB。
视频文件:大小不超过50MB,统一提交格式为MP4。每件作 品需同时提供3至5幅JPEG格式的截图或剧照,且应保持原画面比例。
邮件及文件命名方式
邮件主题命名:NewOne Awards_作者姓名_类别 (如: NewOne Awards_王某某_品牌类)
压缩包命名:毕业院校名_姓名_类别(如:XXX设计学院_王某某_品牌类)
压缩包中的作品文件命名:作品名称_文件编号_类别(如: 作品名称_01_品牌类)
参赛费用
单类别100元人民币;多类别投放,每个类别需另加50元。
付款方式:付款二维码见申请表格,需备注作品申请人名 称(与作品投稿人名称一致)。
奖项设置及奖励方式
全场大奖1件
优异奖(即入围奖)
评审奖
类别最佳奖
新秀奖1‒3 (可空缺)
优秀指导教师奖
时间安排
投稿截稿日期: 2022年7月31日 (征集截止延期至8月10日)
入围公布日期: 2022年9月30日
获奖公布日期: 2022年10月10日
Submission
Submit your work and a submission form to the email address listed below to enter the selection process successfully. Please make sure to have everything ready before the submission deadline. We really appreciate your participation.
Please read the following terms before submitting your work. By submitting your work, you are agreeing to our terms and conditions.
The submitted works must be the participant's original work or the team. The participant shall bear all the consequences once found plagiarism, academic misconduct, or any copyright, intellectual property-related disputes. The award committee will cancel any honor or eligibility of the participant.
All copyright or intellectual property disputes arising from the works submitted have nothing to do with the NewOne Awards committee.
The NewOne Awards committee has the right to exhibit, publish, and publicize the selected works.
The NewOne Awards organizer reserves the right to amend the terms and conditions without prior notice. The final interpretation right belongs to the NewOne Awards Team.
提交作品前请阅读以下条款,参赛者一旦完成投稿,即默认为认可以下条例和相关事宜。
参赛作品必须为参赛者本人或团队的原创作品(如一旦发现参赛作品为抄袭他人创意、概念的行为,或作品发生版权、知识产权等纠纷,由作者自行承担相关后果,组委会将取消其参赛资格)。
所有因参赛者投稿作品引发的版权或知识产权纠纷一概与NewOne Award主办方无关。
NewOne Award主办方拥有入选作品的展览、出版、宣传的权利。
NewOne Award主办方保留对条款与细则随时作出修改的权利,而不另行通知。最终解释权归NewOne Award主办方所有。
投稿内容包括作品及投稿表格,请点击此处下载投稿登记表和提交说明。
提交请发送至以下邮箱:
post@newoneawards.com
Jury
Curators
Junyi LU (CN)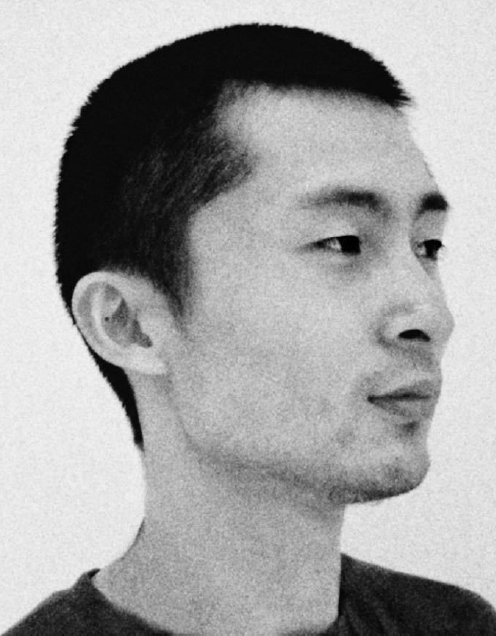 Initiator, Organizer
Lu Junyi Design Live is a platform founded by Lu Junyi, a Chinese senior design media person and curator, graphic designer focusing on the dissemination of news and resources on graphic and Visual communication design to the public. As a media with 500K+ followers in China, we strive to lead the development of the visual communication design industry, promote the progress of design education in colleges and universities, and facilitate the growth of design talents around the world.
Tao LIN
Initiator, Art Director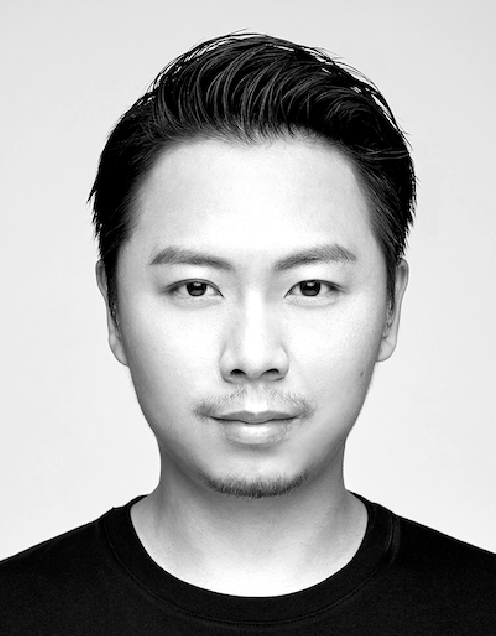 Tao LIN is an Austrian-Chinese Designer who graduated from ZHdK (Zurich University of the Arts) with a MA in Visual Communication. Currently working cross-culturally between Europe and Shanghai, Tao has an in-depth understanding of Chinese and Western culture, design, and design education. His works have been selected by TDC New York, Tokyo TDC, 100 Beste Plakate, European Design Awards, Creativ Club Austria, GDC Design Award, China International Poster Biennale, ADC-Merit, Macau Design Award, Hong Kong International Poster Triennial, etc. Tao now runs independent design studio Tao Graphic Design.
陆俊毅_设计现场
主办方, 联合策划人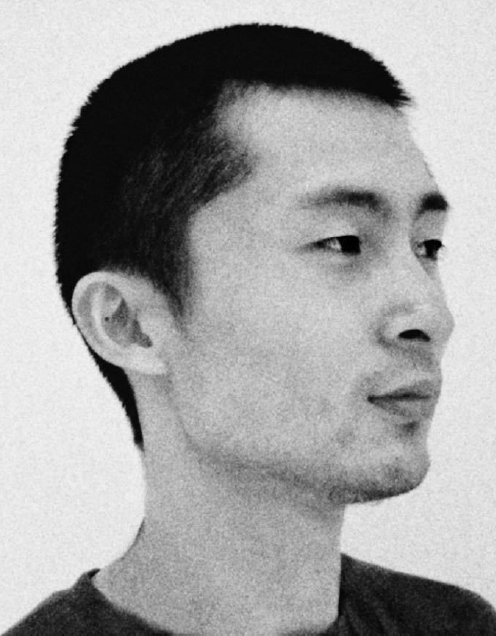 陆俊毅_设计现场由资深文化艺术设计传媒人、平面设计师陆俊毅创办,是一个专注于传播视觉设计为主,涉及各领域多方位信息的公共交流平台。作为一个在中国拥有拥有500K+粉丝的媒体,我们力求引领当下视觉传达的行业发展,启发高校设计教育的进步,关注全球各类设计人才的成长,并长期与国内外的协会组织、院校、展览赛事参与合作。
林涛_Tao Graphic Design
联合策划人, 艺术指导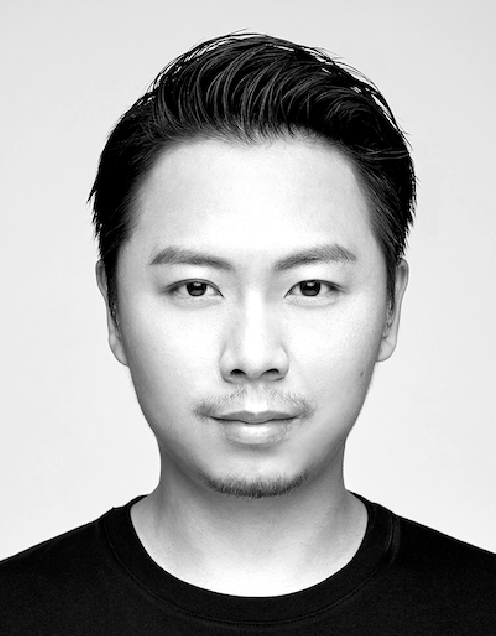 林涛,奥地利籍华人设计师,毕业于苏黎世艺术大学视觉传达专业。其常驻欧洲中国两地,对中西方文化、设计、及设计教育有着深入的了解。作品曾入选TDC东京,TDC纽约,欧洲设计奖,Creativ Club Austria,德语百佳海报,GDC Design Award,ADC-Merit,中国国际海报双年展,澳门设计奖,香港海报三年展等。现经营独立设计工作室Tao Graphic Design。
Imprint
Art Director:
Tao LIN
Visual Identity Design:
Tao Graphic Design Studio
Editor:
Lingxi ZOU
Organization Assistant Team:
Zheye Cai
Mingyu Jia
Yinan Lin
Wenwen Xu
Kaiyu Wang
Shiya Yuan